Plot
A Kree armada led by the Supreme Intelligence is invading in retaliation for Ronan the Accuser's incarceration. When the Kree free Ronan the Accuser and Leader, Hulk is torn between his two teams the Agents of S.M.A.S.H. and the Avengers where both groups fight to prevent the Kree from destroying Earth. Ronan the Accuser and Leader, they are brought before the Supreme Intelligence where he absorb's Leader's knowledge. During the fight between the Kree, the Avengers, and the Agents of S.M.A.S.H., the Supreme Intelligence begins to absorb the knowledge of everyone on Earth. Hulk throws himself in front to the knowledge-absorption device where he gets absorbed into the Supreme Intelligence as the result of this.
Characters
Trivia
A-Bomb says that they have been on 50 adventures, which is the overall amount of episodes up until this one.
Video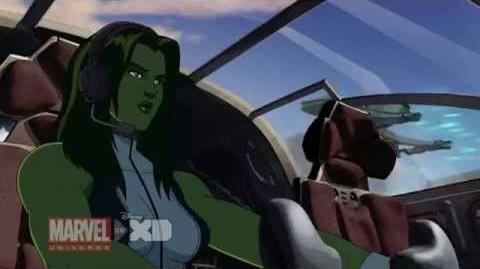 References
Ad blocker interference detected!
Wikia is a free-to-use site that makes money from advertising. We have a modified experience for viewers using ad blockers

Wikia is not accessible if you've made further modifications. Remove the custom ad blocker rule(s) and the page will load as expected.